Visiting Us
Home to a resident community, Wentworth village is a thriving location with an extensive range of amenities including pubs, restaurants, community facilities and various shops. Re-developed buildings accommodate a variety of retail and bespoke manufacturing businesses. You can learn more of the location and nature of these from the interactive Village Map.
TRAVELLING
Wentworth is approached from junctions 35 or 36 of the M1 Motorway and junctions 36 or 37 of the A1M Trunk Road.
PARKING
There is a large long-stay car park on Hague Lane which also serves the popular Garden Centre with good pedestrian access to all amenities (P-Code S62 7TF) please use the furthest reaches of this car park.  Short-stay (three hours max) parking is available for a limited number of cars within the centre of the village (P-Code S62 7TL). Alternative long-stay parking exists on Churchfield Lane to the rear of the village school (P-Code S62 7TX). Cars are parked entirely at the owners' risk.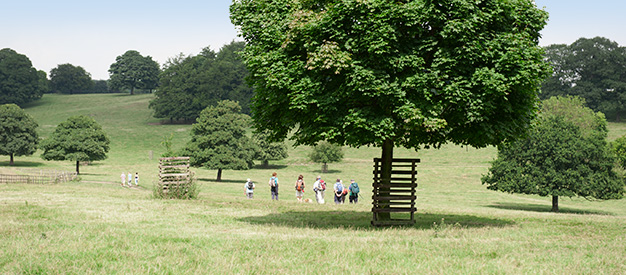 DEER PARK
As well as a number of public and permissive paths radiating from the village, the popular Trans Pennine Trail passes through the deer park and offers a close view of the magnificent Wentworth Woodhouse. Though at a distance, the parkland monuments and follies are also visible from this path. Users are requested to observe restrictions (footpath only use and dogs to be kept on a lead). Public and permissive paths also converge on the serpentine lakes and link Wentworth to neighbouring settlements at Greasbrough, Harley and Elsecar.
Marrying the desires of a growing visitor population with the needs of a working village can be challenging. Visitors are welcomed and asked to respect the surroundings which are maintained by the Estate for the benefit of all.
RISKS 
There are numerous man-made and natural hazards that might be encountered when visiting Wentworth and the wider Estate including but not limited to: uneven ground, former mineral workings, unsafe structures, open water, slippery surfaces, livestock, vehicles, obstacles such as footpath stiles, cattle grids, fencing wire and diseases such as Tetanus, Lyme & Weil's.  Parents are expected to protect the safety of their children and visitors are advised to be cautious and observant at all times as the Estate accepts no responsibility for any damage, loss or injury arising.