"a rural oasis amongst an
urban sea"
The Estate
Described as "a rural oasis amongst an urban sea", the Fitzwilliam Wentworth Estate comprises a diverse portfolio of let property including farms, houses, business premises, a highly regarded coarse fishery and productive grouse moor.
Let property provides homes for over 600 residents and business premises accommodate over 350 jobs.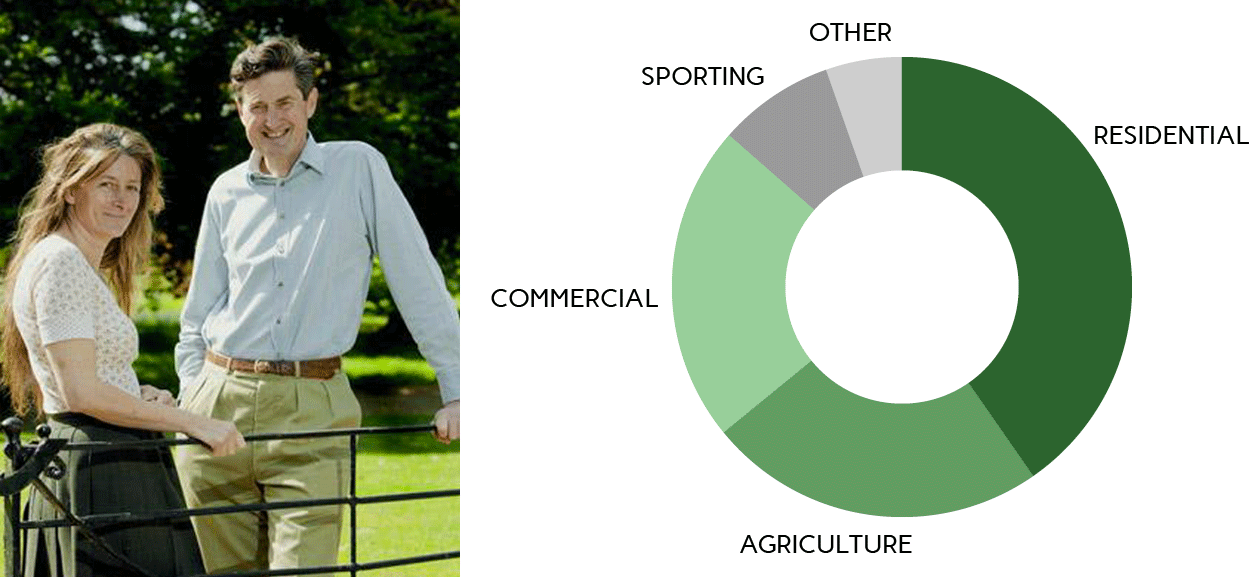 Sir Philip & Lady Isabella
Naylor-Leyland
Though more recently fashioned by nationalised industry (coal mining and steel manufacture), past political ambition combined with mining wealth to fuel considerable investment in land and buildings so that the Estate developed into one of the most significant landholdings of its day.
Today, these land holdings are overseen by Sir Philip Naylor-Leyland Bt., grandson of the 10th Earl Fitzwilliam, and Lady Juliet Tadgell, daughter of the 8th Earl Fitzwilliam. The Estate's agricultural land is sufficient to feed 7,500 people and timber produced from its woodlands is adequate to heat around 3,000 dwellings.
Combining a number of ownerships, including various charitable trusts, the 15,000 acre Estate is broadly managed as a single entity from an office situated on Clayfield Lane, Wentworth. Around 25 direct employees work within roles ranging from admin to grounds maintenance and gamekeeping.
Employment is provided to a similar number of regular contractors. There is a strong emphasis on landscape conservation and heritage maintenance. Continuity is a defining feature and many generations of the same families live and work on the Estate.